Architype discusses Low Carbon at the Education Estates Conference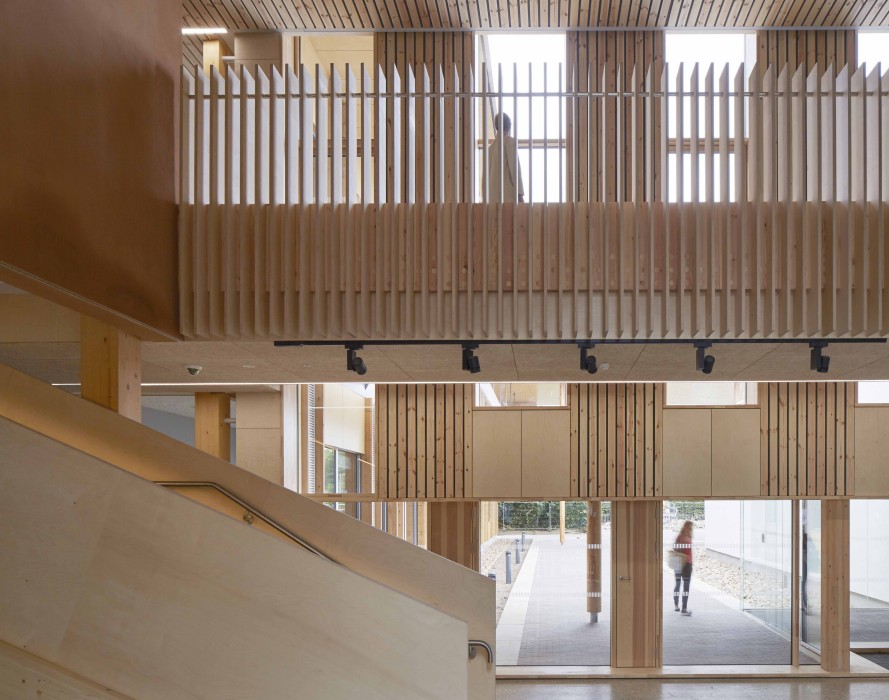 The Education Estates annual conference and exhibition is set to take place next month on the 10th-11th November at Manchester Central.
Ben Humphries, Architype's Director, has been invited to speak and will principally share Architype's involvement in the design of the University of East Anglia's Enterprise Centre. Designed to meet the Passivhaus standard and BREEAM Outstanding, there has also been a focus on reducing the building's overall carbon, a hot topic in a time of uncertainty and insecurity with our energy supply.
As more universities are beginning to recognise the need to reduce their carbon emissions and overall carbon footprint to make their operation more sustainable, Ben will share Architype's approach to low carbon and in particular the successes of this groundbreaking project.
Taking advantage of our Rapiere software, The Enterprise Centre has been designed to achieve a year zero embodied carbon of 216 kgCO2e/m2, which is approximately 1/4 of that in conventional university buildings.
Total lifecycle embodied carbon for the building has been designed to achieve just 440kgCO2e/m2, which is less than half of most university buildings' year zero figure. In addition to extensive modelling of the building from an embodied carbon perspective, Architype has also worked closely with the Adapt Low Carbon Group on a radical exercise to ensure that the building meets the needs of the university for 100 years.
Ben will also talk about how this integrated approach to carbon reduction, and an intensive soft landings programme that has been implemented from the outset, has helped to disseminate information and best practice to the facilities management teams responsible for the overall operation of the university estate and campus.
Ben's talk, which is titled 'Reducing The Carbon Footprint,' will take place at 11.45 on Wednesday 11th November. To find out more about the conference and how to attend, please visit the Education Estates website.