The Enterprise Centre – Commercial Project of the Year!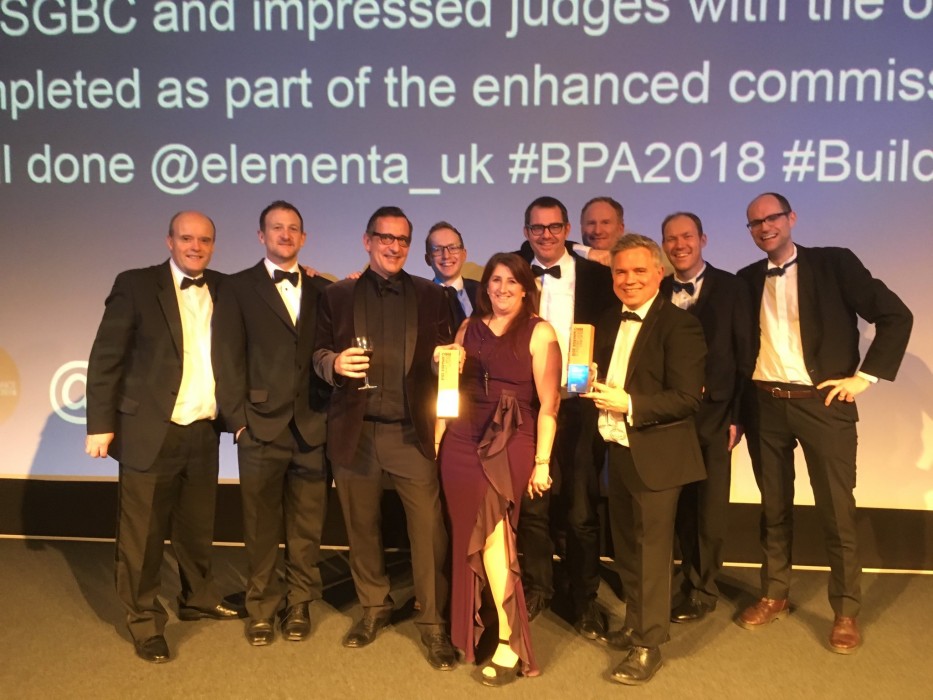 In recent years, the CIBSE Building Performance Awards have become an increasingly anticipated highlight of the awards season at Architype. Although traditionally aimed at engineering disciplines, CIBSE represents a critical area of our practice; celebrating innovative technical design thinking to close the performance gap on built projects.
This year we entered The Enterprise Centre, a groundbreaking project for the University of East Anglia, designed and built to Passivhaus standards, BREEAM Outstanding and a 100 year performance life cycle. With the support of client, Adapt Low Carbon Group, the design team were able to realise a truly sustainable and pioneering project, and a showcase for low embodied carbon architecture.
Collaborating with BDP, who delivered M&E and Structural & Civil services on the project, we were able to demonstrate to the judges the many thoroughly executed and pioneering design choices for the project, supported by 2 years of occupied monitoring on the building that demonstrate how the building is meeting the lofty ambitions first set in the early stages of the brief.
Last night (6th February 2018), the project was awarded best Commercial Project of the Year, the judges commented:
"The Enterprise Centre had the best energy performance of the entries in this category. Aspirations were very high and they delivered, following an exemplary process including post-occupancy monitoring. This is an outstanding building and a game changer."
This is the 29th award that the project has received since its completion in 2015.
Congratulations to all of the award winners on the night, in particular the University of Oxford, who won overall Building Performance Champion, and thanks to CIBSE for pushing the agenda on Building Performance.
This is the 3rd consecutive year that an Architype project has been shortlisted in the CIBSE BPA's, highly commended last year for Herefordshire Archive and Record Centre and winning the 2016 Public Use Project of the Year with Wilkinson Primary School.