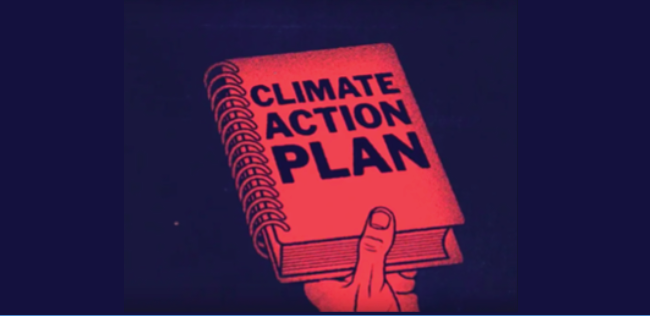 March 2021 brings us another month closer to the opening of the UN Climate Change Conference, taking place in Glasgow this November – which we await with excitement. With an office in Edinburgh and a number of new build Passivhaus schools underway in Scotland, Architype will be joining the chorus of voices to amplify the urgency of taking climate action.
Today is also Fridays for future climate strike – yet another powerful call to take action now – not at same vague point in the future.
Given that 80% of buildings that will exist in 2050 have already been built, tackling this huge challenge to retrofit existing buildings is key to meeting climate change targets. The need to embark on a comprehensive national programme of retrofit is ever more urgent, as evidence points to a deterioration of our planet, caused by an acceleration of climate change.
We've been well known for taking action with low energy new buildings, but lesser known is our long history in refurbishing and renovating hundreds of existing buildings – schools, community buildings, offices and homes – across the UK. To name a few, we have renovated and extended buildings in school sites close to our London office in LB Southwark, including St Michael's Catholic College, Bessemer Primary School and Saint Anthony's Primary School.
The Passivhaus tool for renovating existing buildings – the EnerPHit Standard – is being adopted for Architype's renovation and refurbishment works, as this is the most comprehensive programme that certifies and guarantees its low energy results. Crucially, the EnerPHit Standard is thorough and specific in evaluating the existing building's fabric, along with its energy sourcing and heating supply, before assembling an all-embracing proposal of refurbishment works. One size does not fit all. Unlike retrofit programmes that roll out single measures which can lead to harmful construction applications, the EnerPHit Standard incorporates appropriate solutions based on a robust, all-encompassing process of analysis.
A new precedent of exceptional quality of retrofit will be achieved with the new office headquarters for the University of Cambridge Institute for Sustainability Leadership (CISL). With construction now underway, this ambitious project designed by Architype offers an exemplar standard in achieving low energy efficiency and reducing whole life carbon emissions by 80% compared to a standard office refurbishment, as well as creating a beautiful and healthy place to work
EnerPHit is one of the tools being used while preparing our masterplans for a number of university campus' across the UK where there is great potential for CO2 reductions to be made. For Plymouth Marjon University we are creating a zero carbon campus development plan to support an increase in student numbers by 50% as well as achieving net zero carbon by 2035. The plan supports sustainability in all forms: environmental, physical, social, well-being and economic. The strategy combines Passivhaus new build and EnerPHit retrofit to celebrate Marjon's brutalist structures, with enriched warm and light interiors for an inspiring study environment.
The UK Green Building Council's road map for achieving carbon zero – Just Transition – is comprehensive in bringing together a wide ranging number of initiatives (see diagram above). It also makes the essential statement that the transition to net zero must be a socially just process and must lead toward reducing inequality. With fuel poverty increasingly becoming an issue for those who can afford it least, any renovation programme must take into consideration issues of social impact including re-housing scenarios during construction works.
What's clear is that neither misguided efforts nor lack of action are options for the future. There are so many tried and tested ways, and some great resources that we've rounded up here, that will make a difference. Let's hope that targets set at COP26 will make an even bigger world of difference!
By Catherine Harrington, Senior Architect & RIBA Client Advisor
Useful Resources

Low Energy Renovation 
EnerPHit Certification Process: https://passivehouse.com/03_certification/02_certification_buildings/06_process/06_process.html
https://www.treehugger.com/telephone-exchange-turns-into-sustainable-office-5115738

https://www.oneclicklca.com/low-carbon-refurbishment/
https://www.architectsjournal.co.uk/news/retrofirst
Achieving Carbon Zero
https://www.netzerocarbonguide.co.uk
https://www.ukgbc.org/wp-content/uploads/2019/04/Net-Zero-Carbon-Buildings-A-framework-definition.pdf

Zero Carbon Britain
https://www.ciob.org/sites/default/files/Buildings%20under%20Refurb%20and%20Retrofit.pdf
https://takeclimateaction.uk/sites/files/climate/documents/2020-06/Climate%20Action%20Plan%20for%20councils%20June%202020.pdf
Fair Transition

https://www.ukgbc.org/ukgbc-work/building-a-just-transition-to-net-zero-one-pager/
https://friendsoftheearth.uk/climate-change/divestment
https://www.buildbackbetteruk.org/what-we-want
UK COP 2021

https://ukcop26.org