Architype's design featured at the Royal Academy of Arts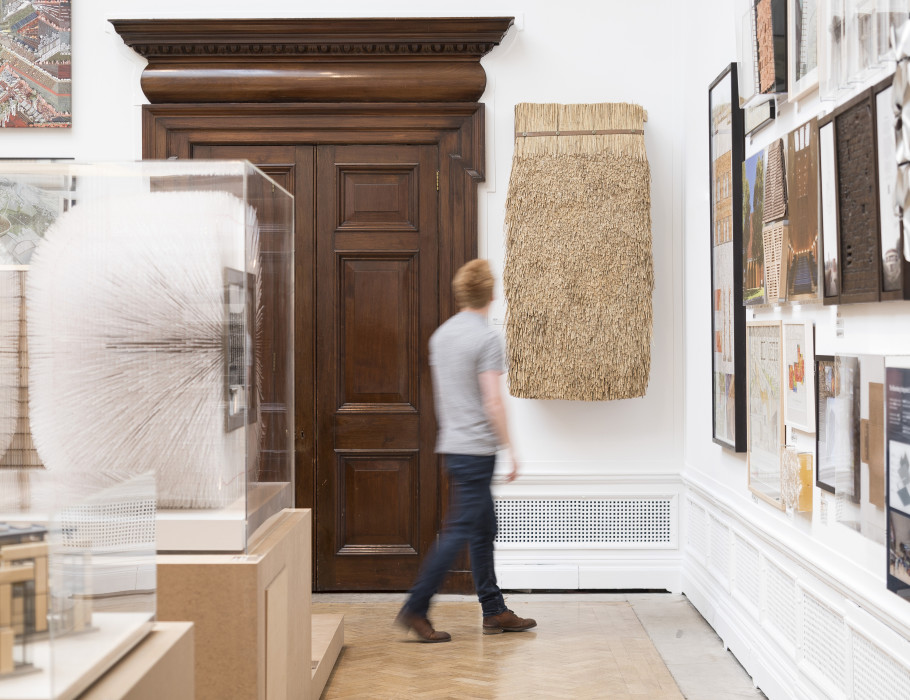 We are pleased to announce that a thatched panel designed by Architype has been accepted for the Royal Academy of Arts' Summer Exhibition. Open from 10thJune, the event is the world's largest open submission art exhibition.
The piece is a replica of one of the 294 thatch panels that clad The Enterprise Centre at the University of East Anglia; a ground breaking showcase of sustainable design in construction. The striking thatched panel facade reflects a genuinely local low-carbon aesthetic, made from Norfolk grown reed and crafted by local thatchers. Besides a high quality design finish, the panels provide the functional purpose of rainscreen cladding for the super sustainable building, devised using an innovative interlocking panel system for ease of installation, life span and maintenance.
The panels were designed in collaboration with Architype, BDP, Morgan Sindall and a thatching team led by Stephen Letch, Master Thatcher.
As a carbon negative material, the panels also helped the centre to reach its BREEAM Outstanding accreditations, as well as its embodied carbon targets which were under 500kg CO2/sqm for its 100 year life. As such, the piece is in good company within the architecture room which this year has a strong theme of sustainability.
The Summer Exhibition is now in its 251styear. It runs from 10thJune to 12thAugust and tickets can be purchased via: https://www.royalacademy.org.uk/exhibition/summer-exhibition-2019